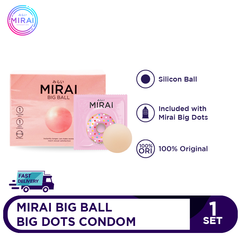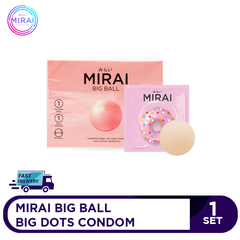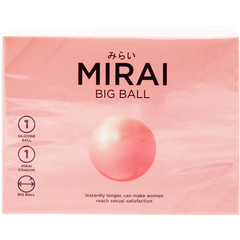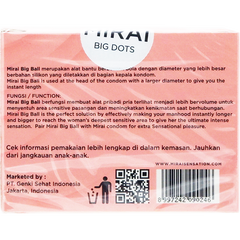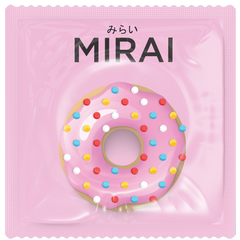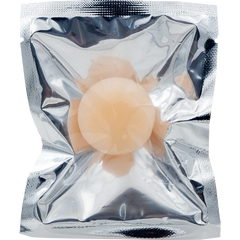 Mirai Big Ball Big Dots Condom
Regular price
Rp 17.500,00
Mirai Big Ball is a revolutionary silicone-based accessory designed to elevate intimate experiences. Shaped like a ball and boasting a larger diameter of approximately 30 mm, this product aims to enhance the visual appeal of the male organ, enabling it to explore more sensitive areas, thereby increasing pleasure during intimate moments.
Privacy Assurance:
At Mirai, we prioritize your privacy. Our discreet packaging ensures that the contents remain confidential. Only the sender's information will be displayed on the package, and we will label it as an herbal product for added confidentiality.
Product Features:

Soft and Flexible Silicone Material
Diameter: 30 mm
Includes 1 Mirai Big Dots Condom
How to Use Mirai Big Ball:

Open the sealed label on the foil packaging and remove the silicone ball.
Place the silicone ball at the tip of the condom.
Position the condom on the male organ.
After use, wrap the ball and condom in tissue paper and dispose of them in a waste bin. Do not flush them down the toilet.
Warnings:

Do not reuse the silicone ball.
Keep out of reach of children.
Storage Instructions:

Avoid storing the silicone ball under the following conditions:
Direct sunlight exposure
Extremely low or high temperatures and humidity
Proximity to insecticides, chemicals, or other harmful substances.
Packaging: Box containing 1 Big Ball + 1 Mirai Big Dots Condom

Brand: Mirai

Mirai Big Ball Big Dots Condom
Regular price
Rp 17.500,00